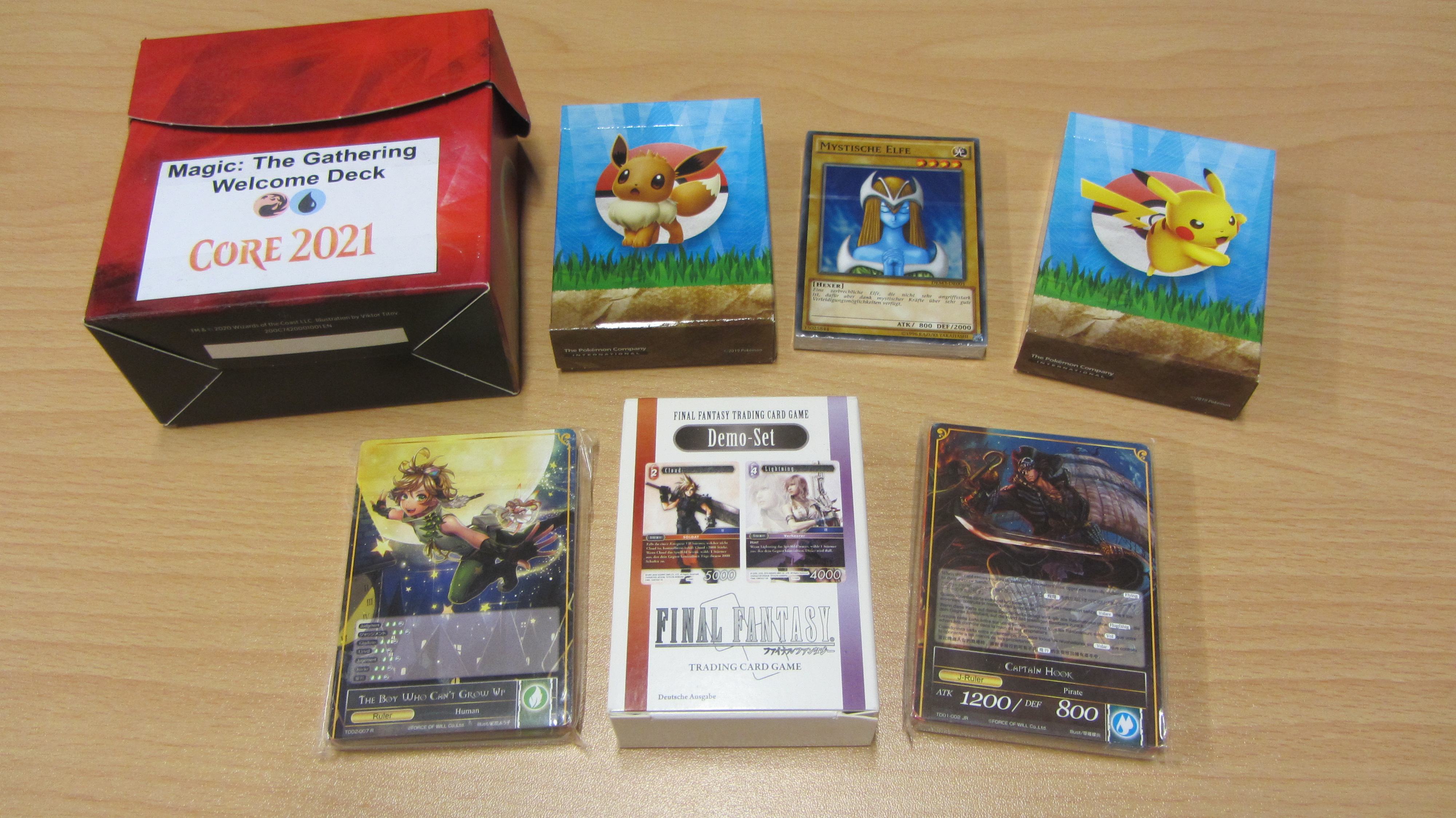 Ihr habt schonmal etwas von Magic, Pokémon, Yu-Gi-Oh!, Force of Will und Final Fantasy gehört, aber wisst nicht so recht etwas damit anzufangen?
Magic, die unangefochtene Königin der Sammelkartenspiele, mit welcher vor inzwischen rund 30 Jahren alles anfing. Fulminante Zauberer, mächtige Kreaturen, etwas Strategie und nahezu unendliche Möglichkeiten. Jeder Spieler baut sich ein Deck aus inzwischen mehreren tausend verschiedenen Karten zusammen und schon kann es losgehen!
Wir, das Game it, mit mittlerweile mehr als 15 Jahren Erfahrung im Bereich Sammelkarten, laden euch alle herzlich ein im Rahmen unserer Öffnungszeiten alleine oder mit euren Freunden vorbei zu schauen, um dieses oder andere fantastische Sammelkartenspiele wie Pokémon, Yu-Gi-Oh!, Force of Will oder Final Fantasy kennen zu lernen.
Euer Game it Team